Reading time: [rt_reading_time] minutes.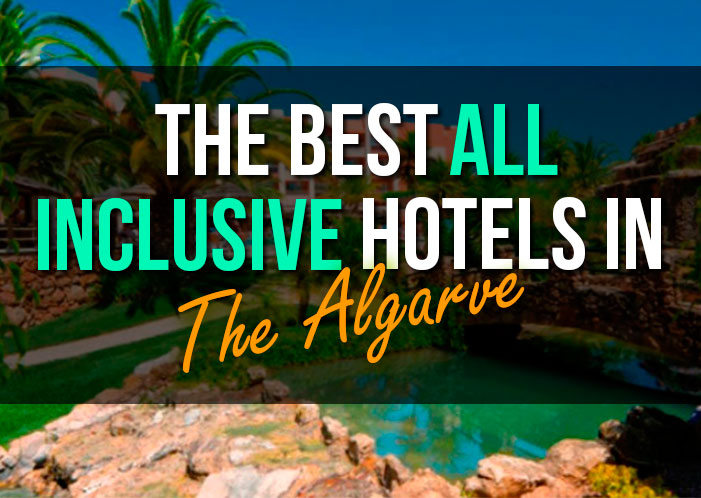 The all-inclusive hotels in Algarve Portugal are perfect for couples, groups of friends or families who want a closed budget, without surprises. In these accommodations, as the name suggests, everything is included, the stay and all meals: breakfast, lunch and dinner, which are generally buffet style.
In addition to the above, almost most hotels offer open bar of drinks throughout the day in the beach bars next to the pool. Sometimes and depending on the hotels, some snacks or small bites of food are also usually included to accompany the drink.
One of the drawbacks of this type of stay (to say the least) is that in high season it is usually practically impossible to find a free room, because people book many months in advance so as not to lose their all-inclusive hotel in the Algarve, during your summer holidays.
Comparison of all-inclusive hotels in the Algarve

To see the full comparison table, hold your smartphone horizontally.
[table "42" not found /]
Cheap hotels in the Algarve with all inclusive
Finding Resorts or cheap hotels in the Algarve with all inclusive is possible, but you have to make the reservation at least 6 months in advance to find free rooms and be able to take your stay at the best possible price. The more time you advance, the more chances you have of catching a good bargain, on the contrary, the longer you delay, the more the price will rise and you will not even be able to reserve because there are no more rooms.
Keep in mind that there are many hotels in the Algarve, but on the all-inclusive basis, there are few and the offer runs out very quickly. Now is the time to make your reservation. The following hotels are my recommendations. But first, to give you an idea, we are going to talk about approximate prices.
Average prices of all-inclusive hotels in high season
We have done a price study, where we have taken the first week of June (that is, high season) and a double room for two adults who want to stay in an all-inclusive hotel in the Algarve.
The result of the study shows that the average price per night is approximately €270. (€135 x person and night).
Now yes, let's go with the selection of all-inclusive hotels in the Algarve that we have reviewed and that we believe are the best options:
#1 | Sao Rafael Suites All Inclusive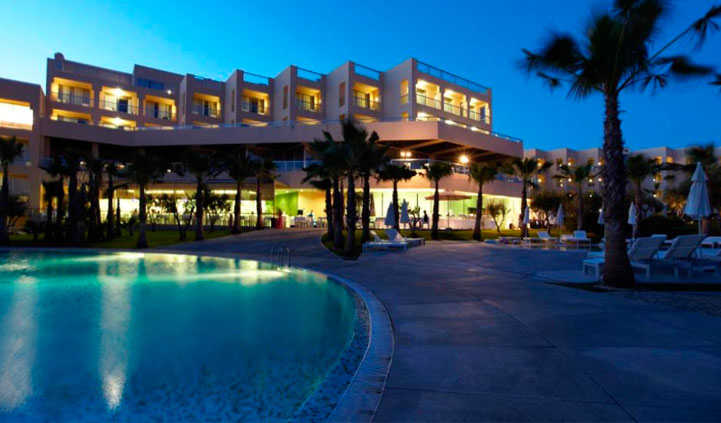 5-star luxury hotel with an all-inclusive option, overlooking São Rafael Beach and a 5-minute drive from Albufeira. It has spectacular views of the sea and the garden, plus free parking.
#2 | Adriana Club Beach Resort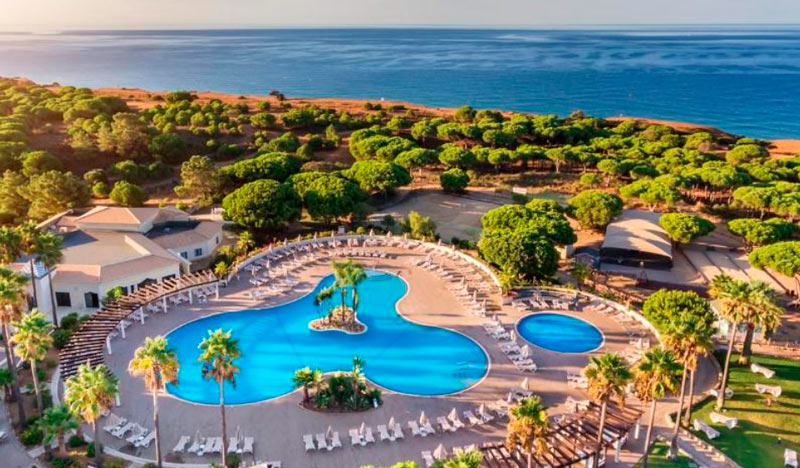 Adriana Beach Club is an all-inclusive resort, surrounded by gardens and located 300 meters from Falesia beach, where there are sun loungers and umbrellas free for customers. It has 2 outdoor swimming pools for adults and another 2 swimming pools for children, sports facilities and a spa with massage services. If you are looking for comfort, nature, spectacular views, rest and fun, this ALL inclusive resort hotel is your option. Highly recommended.
#3 | Salgados Palm villaje apartments suits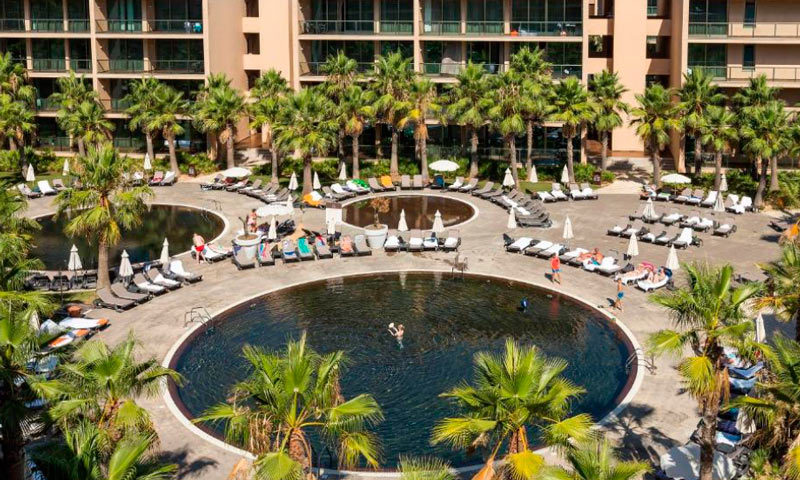 Salgados Palm Village Apartments & Suites – All Inclusive is located in Albuferia and has 10 outdoor swimming pools, (yes, you read that right), gardens with palm trees and a kids' club. It has modern rooms and suites located less than 900 meters from Salgados Beach and 500 meters from the 18-hole Salgados Golf Club.
It has well-cared facilities and a great environment to spend an excellent holiday in the Algarve, Portugal in an all-inclusive hotel.
#5 | Alvor Bahia Hotel Resort
Alvor Baia Resort Hotel is located 1.5 km from the center of the town of Alvor, in the Algarve region, and offers a free shuttle service to the beach which is 5 km away. minutes by car. It is located in the middle of a large green area and has a swimming pool with a children's area. It offers 402 air-conditioned suites. Resort with optional All Inclusive package.
↓ See more Algarve hotels on the map ↓
See more all-inclusive hotels in the Algarve
[wp_show_posts id="2070″]
algarve hotel with water slides adult only hotels algarve best family hotels algarve spa hotel algarve algarve hotels on the beach adult only hotels for nudists in portugal dog hotel algarve 5 star hotels algarve jupiter algarve hotel praia da rocha hotel praia verde algarve