Reading time: [rt_reading_time] minutes.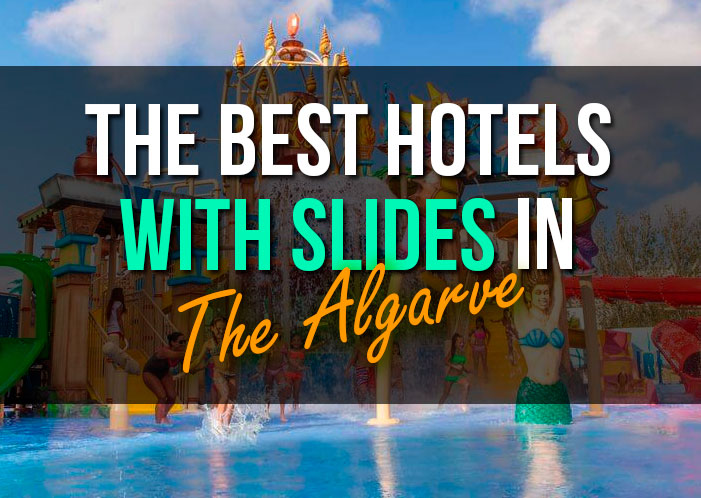 If you want to spend a refreshing holiday in hotels with slides in the Algarve, wave pools, and water attractions, take a look at the list of hotels that we leave you from the writing of Tualgarve.com.
The best hotels with slides in the Algarve – Guide to select the best one for you
We are going to help you choose the best hotel with slides in the Algarve so that your holidays are unforgettable! In addition, we are going to choose several hotels with slides in different cities and in different price ranges and qualities so that the list is useful for most plans and pockets.
I always remember in these articles the importance of booking well in advance, since this type of establishment, such as the hotels with slides in the Algarve , open a few months a year and when they open they have practically everything reserved for the summer season.
Comparison of hotels with slides in the Algarve

To see the full comparison table, hold your smartphone horizontally.
[table "43" not found /]
Average price of hotels with slides in high season
The prices usually vary quite a bit depending on the season, we are going to focus on high season, more specifically at the beginning of June to give an average price per night so that you can locate yourself and make calculations of your vacation budget.
The average price per night to stay in hotels with slides in the Algarve is around 150 euros per night approximately (€75 per person per night). We are talking that this price would be for two adults and 1 child and in almost all hotels breakfast is included, in addition to the fact that cancellation is free until weeks before the reservation date. obviously there will be lower and higher prices if, for example, you go to an all-inclusive hotel with slides where we can be talking about approximately 250 euros per night.
#1 |AquaShow Park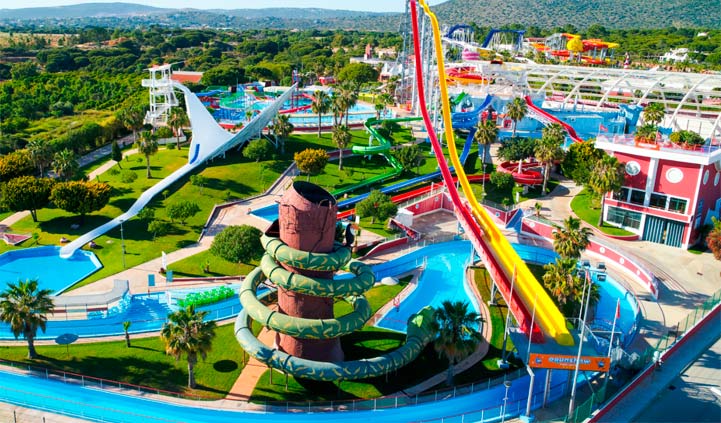 It is actually a 4-star hotel that is located next to (5 meters) the Aquashow water park. The hotel itself has an indoor pool, outdoor pools, a hot tub and a gym.
Inside the Hotel is the Charme restaurant, which stands out for the Portuguese dishes of the area and also international cuisine. There are 2 bars with a wide variety of snacks and drinks, including exotic cocktails.
Only 5 minutes by car from Quarteira beach (Blue Flag) and the famous Vilamoura golf courses.
#2 | Be Live Family Palmeiras Village All-Inclusive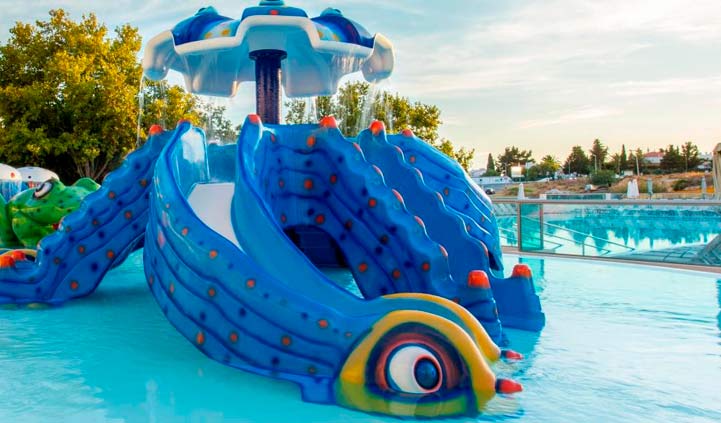 Be Live Family Palmeiras Village All-Inclusive is located in Porches, just 300 meters from the beach. The hotel has been refurbished very recently. It has outdoor swimming pools, swimming pools with slides and water games for children, a kids' club, a sports center…
#3 | Alfagar Alto Da Colina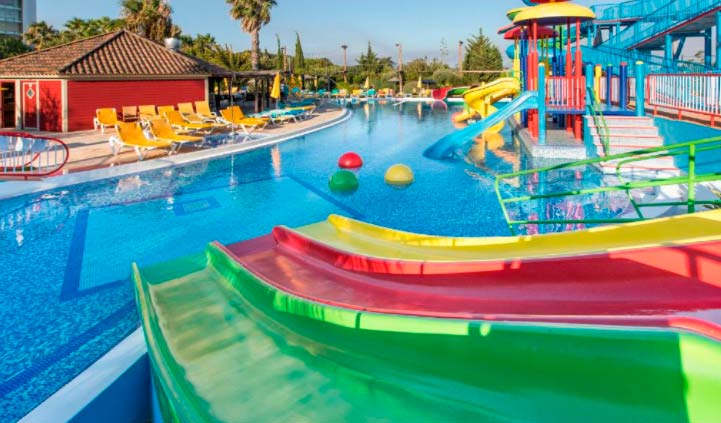 Alfagar Alto da Colina has tourist rooms and apartments in Albufeira, it has impressive views of the Atlantic and is surrounded by more than 20 hectares of gardens. The Hotel houses 3 swimming pools, with which you have magnificent slides so that the little ones can enjoy an incredible summer.
#4 | 3HB Clube Humbria All Inclusive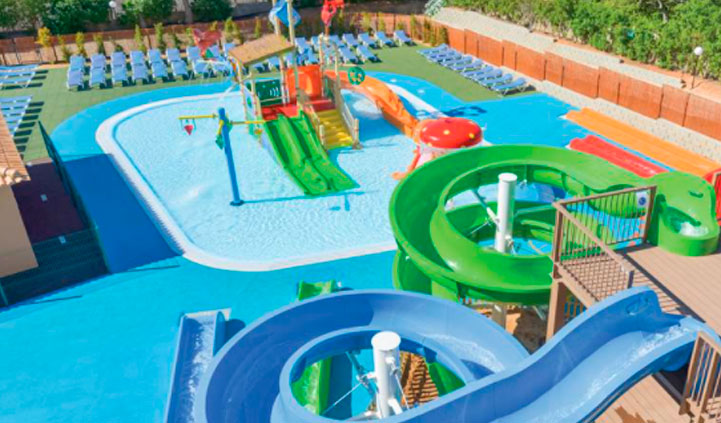 This hotel has outdoor swimming pools for adults and children, a pool bar, a main bar, a children's playground, a water park with small slides for children, and a kids' club. In addition, there is a buffet restaurant, shop, sports court, day and night entertainment, free outdoor parking and a private garage,
↓ See more Algarve hotels on the map ↓
See more hotels in the Algarve
[wp_show_posts id="2296″]
all inclusive hotels algarve algarve portugal adults only hotels family hotels algarve real marina hotel & spa olhao algarve carvi beach hotel algarve nudist hotel portugal dog friendly hotels portugal algarve best hotels 5 star jupiter marina hotel praia da rocha algarve hotel praia verde algarve