Reading time: [rt_reading_time] minutes.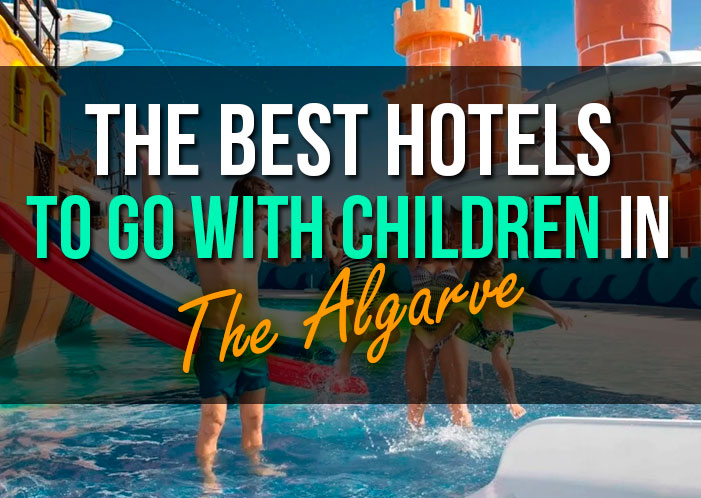 Hotels to go with children in the Algarve
The Algarve is also an affordable destination to spend a few days with the family. Given the short distance that separates it from Spain, the transfer of families from the provinces closest to the border, such as Huelva, Seville or Badajoz, is quite common.
There are many establishments to spend a family vacation for all budgets and for all needs and tastes. There are people who look forward to everything and prefer holidays in all-inclusive hotels, where the only concern is to take the sun, eat, rest and enjoy. On the other hand, there are others, who are looking for something more specific, in addition to the above, they are looking for special hotels adapted to enjoy the little ones.
Next we talk about the best hotels to go with children in the Algarve, they are hotels where our children will spend a special vacation through the hotel facilities, activities specially directed for them with entertainment staff. At the same time that our children have a great time with professionals who take care of them, we can rest and take time for ourselves.
Comparison of hotels to go with children to the Algarve

To see the full comparison table, hold your smartphone horizontally.
[table "45" not found /]
Here is the list of hotels to go to the Algarve with children:
#1 | Tivoli Carvoeiro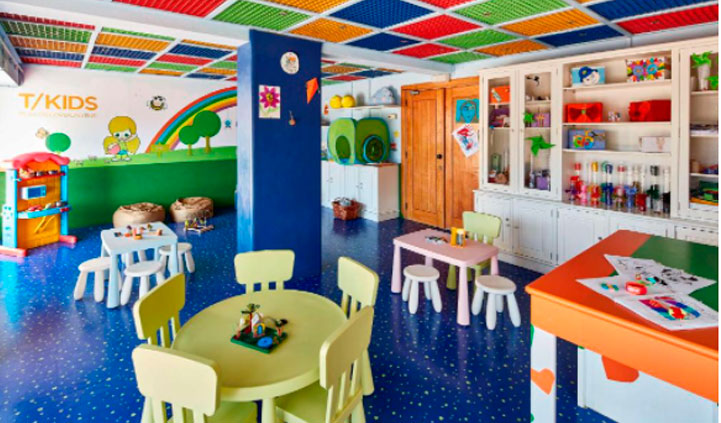 The Tivoli is located in the fishing village of Carvoeiro. It is a renovated five-star hotel ideal for spending family holidays.
A very good option for both the little ones, since the hotel has monitors on staff who do programs for the little ones, and for adults to rest in its magnificent facilities.
Just 5 km from the Slide Splah water park.
#2 | Rocha Brava Village Resort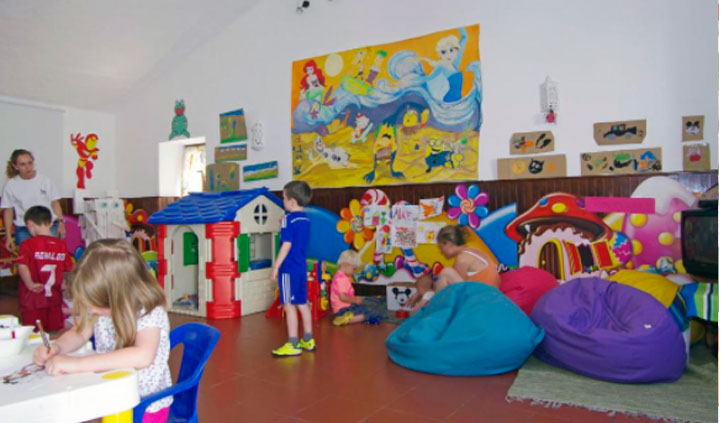 The spectacular Rocha Brava Village is located on a spectacular cliff, surrounded by magnificent gardens and beautiful views.
Recommended to go with the family, they have activities for the little ones and spaces for them to release all their energy, as well as swimming pools.
It is 43 km from Faro airport and in addition the hotel has a free shuttle system three times a day to Carvoeiro beach.
#3 | PortoBay Falesia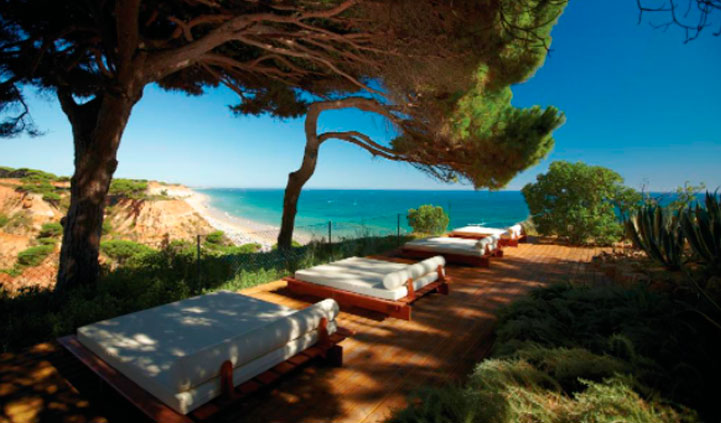 Let's go with this great hotel, the PortoBay Falesia, I totally recommend it from my own experience, I've been twice.
You can go as a couple, with friends or with family without any problem. It has spectacular views of Falesia beach. Very relaxing with pine trees all around.
Very good facilities. There is a special shallow pool for the little ones.
It has a note on booking, I really recommend it.
#4 | AP Adriana Beach Resort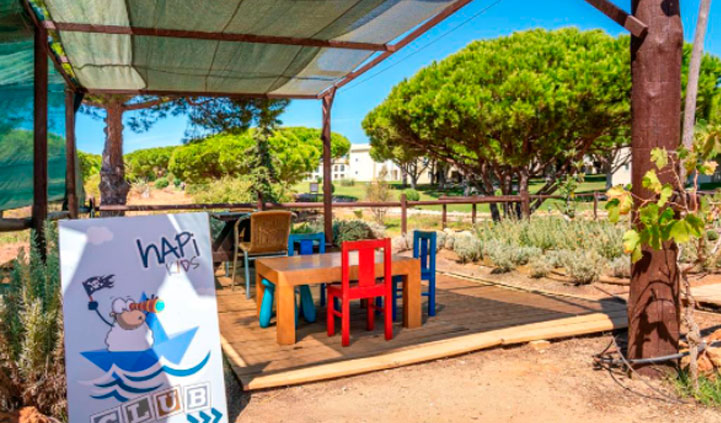 We arrived at the last hotel on the list, the AP Adriana Beach Club located in Albuferia.
Hotel for both children and adults. It has a children's club, the Hapi kids club where they carry out activities, music shows, games and sports every day.
It has mini golf, a soccer field, tennis courts, volleyball… Children will not get bored at this hotel.
Vilamoura is only 3 km away and Albufeira is 10 km away, but the hotel offers clients a free transfer.
If you want to raise the level of adrenaline, I leave you the ranking of the best hotels in the algarve with slides.
↓ See more Algarve hotels on the map ↓
See more hotels in the Algarve
[wp_show_posts id="2296″]
hotels in algarve portugal with water slides
luxury hotels algarve adults only
hotels algarve all inclusive
alcazar hotel and spa algarve
hotels in the algarve on the beach
nudist hotels portugal
dog friendly hotels monte gordo portugal
5 star hotels in algarve
hotel algarve praia da rocha
praia verde boutique hotel altura algarve portugal