Reading time: [rt_reading_time] minutes.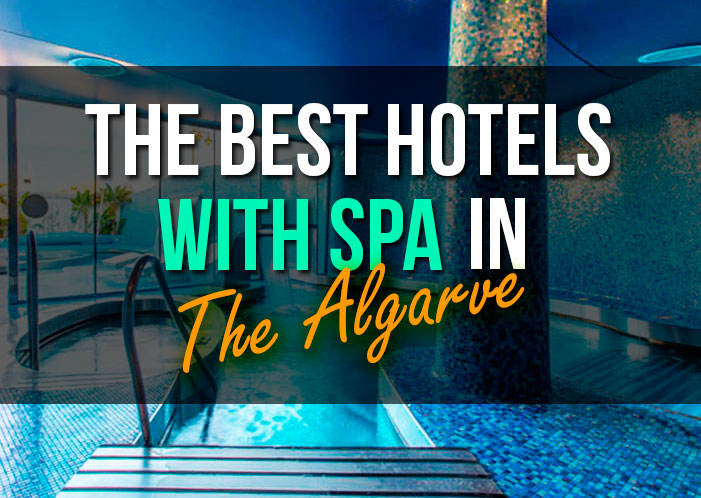 Hotels with Spa and swimming pools
Before discovering which are the best hotels with a Spa in the Algarve, have you ever wondered where Spas come from? What is your story? From Tualgarve.com we tell you.
One of the most widespread theories of the origin of the word SPA says that SPA is an acronym for the Latin words "Salus per Aquam", that is, Health through water.
Apart from the curiosity of the origin of the word SPA, the first civilizations in our history already saw in water a healing element where they healed their wounds or illnesses, they also used it to relax or even used the spaces to be a social meeting point.
Now we go to the heart of this article, below I show you a list of the best hotels with spas and swimming pools in the Algarve where you can take a weekend getaway, a bridge or spend the summer holidays in a hotel with a spa in the Algarve with good weather, good food and good company, does anyone give more?
Comparison of hotels with SPA in the Algarve

To see the full comparison table, hold your smartphone horizontally.
[table "46" not found /]
Prices of hotels with spa and swimming pools in high season
Before going with the selection of hotels with Spa, we are going to show you a price studys that we have carried out from tualgarve.com so that you have a slight idea in your head to when making your budget. We have taken as reference the month of June and a double room for two adults.
The study and comparison gives us a result of a price of 130 euros per night (65€ per person and night). to stay in hotels with a spa in the Algarve. Obviously it is an approximate price and it serves to get an idea, then we have to be skillful in looking for offers or other opportunities. now yes, let's go with the ranking of the best hotels in the Algarve with SPA:
#1 |Jupiter Marina Hotel Couples & Spa
The Jupiter Marina Spa is a four-star hotel for COUPLES. It is just 100 meters from the Portimao river and next to the famous Rocha beach.
It has on its upper floor a swimming pool with a spectacular infinity view where the pool merges with the river. Sunsets are on another level.
It has a Spa, swimming pool, Turkish bath, sauna, relaxation rooms, etc.
Clients in Booking give it a magnificent score: 8.8.
#2 | Sao Rafael Suites All Inclusive
Sao Rafael Suites,
is a five-star luxury hotel overlooking the beach of the same name.
It is five minutes by car from Albuferia, it has spectacular views of the sea and its abundant gardens.
It has several swimming pools, a wellness center and Spa, and a massage service.
Booking users give it a score of 8.2 out of 10.
#3 | Belmar Spa & Beach Resort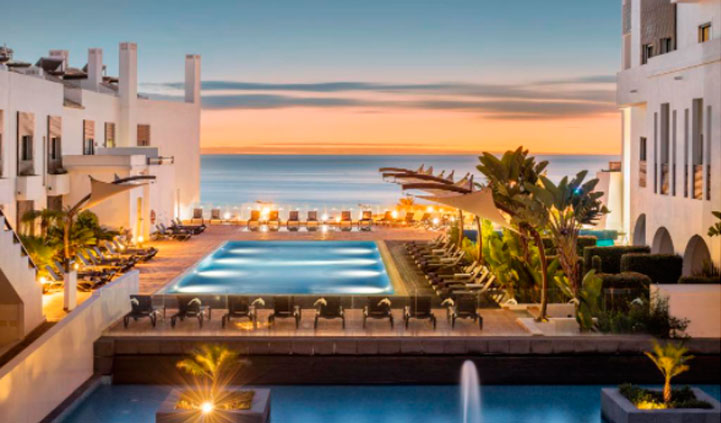 The hotel Belmar Spa beach resort, is located in the city of Lagos and just 5 minutes by car from the center.
It has an indoor pool, sauna, Turkish bath, fitness center, massages, etc.
Booking users give this resort a rating of 9.1 out of 10.
#4 | Santa Eulalia Hotel & Spa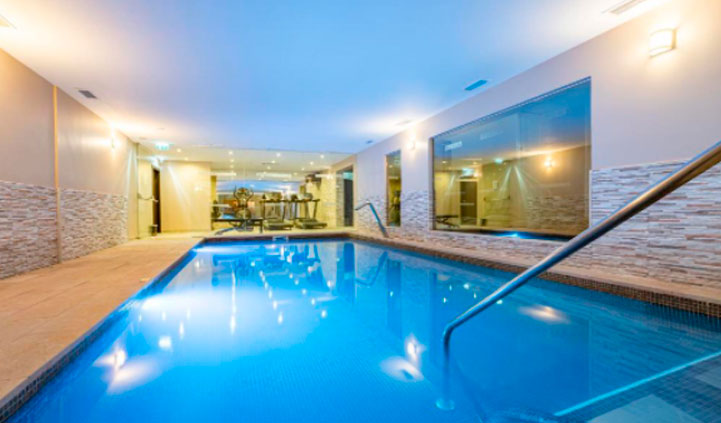 The Hotel Santa Eulalia Spa, is located in the city of Albufeira, just 2.5 kilometers from the center.
It is close to the beaches of Oura and Santa Eulalia. It has indoor and outdoor swimming pools, in addition to its wellness center and SPA.
Users on Booking give it a score of 8.2.
#5 | Boavista Golf & Spa Bela Colina Village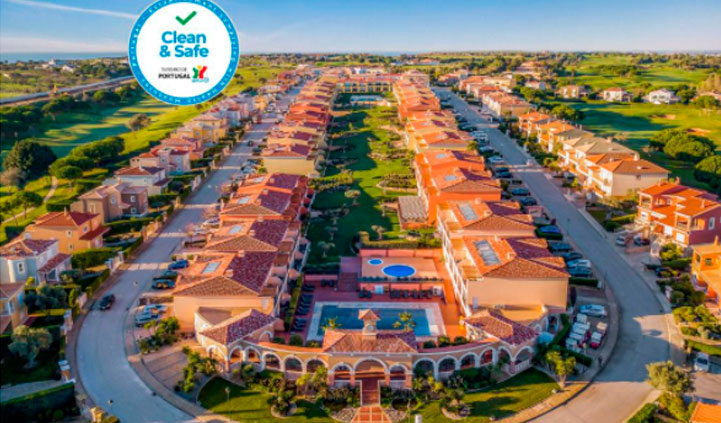 The Boavista Golf and Spa hotel
is located in Lagos, in the middle of nature within a spectacular 18-hole golf course. They are luxurious modern villas and apartments with elegant furnishings and fully equipped kitchens.
The complex has gardens and a magnificent SPA where you can escape from the daily hustle and bustle and relax.
It is 10 minutes from the center of Lagos by car. In Booking this complex has a score of 9.1.
↓ See more Algarve hotels on the map ↓
See more hotels in the Algarve
[wp_show_posts id="2296″]
hotels in algarve with water slides
adults only hotels algarve
algarve 5 star family hotels
algarve hotels all inclusive
best family beach hotels in algarve
naturist hotel portugal
hotel for dogs in portugal
algarve hotels 5 star
algarve hotel praia da rocha
praia verde boutique hotel algarve portugal