Reading time: [rt_reading_time] minutes.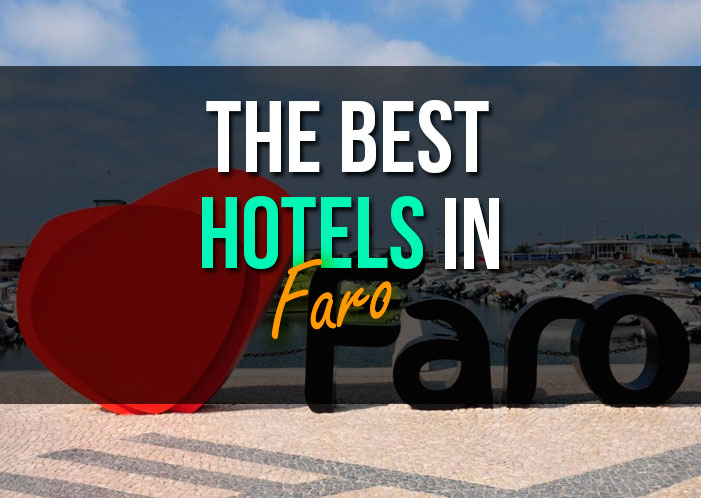 We arrive in Faro, one of the best-known cities in the Algarve and with the largest population, and which is also the capital of the Algarve. It is also home to the Algarve international airport (the only one in the area) so the transfer of people traveling to any point in the Algarve and arriving by plane necessarily passes through Faro .
How could it be otherwise, Faro has a wide range of hotels for all tastes and budgets. In this article we are going to show our ranking of the best hotels in Faro, to help you decide to choose the perfect hotel for your stay in the Portuguese city.
This ranking is based on our experience and above all looking for hotels that are compatible for various types of people and economy, they are not necessarily the best in terms of luxuries or number of stars, they are the best hotels in Faro for various types of trips, cheap, with quality, etc.
Having made this clarification, let's go with the comparative table of the Faro hotels that we have chosen.
Comparison of the best hotels in Faro

To see the full comparison table, hold your smartphone horizontally.
[table "54" not found /]
Cheap hotels in Faro
From the writing of Tualgarve.com we always like to include in the lists low cost options, that all kinds of pockets can afford, because after all on vacation We spend more time outside than inside the hotel.
Average prices of hotels in Faro in high season
For readers who want to have a figure in mind to be able to calculate budgets for vacations, we almost always do price studies, and for the best hotels in Faro was not going to be an exception.
The result of the study in Faro of the average price per night is approximately €110. (€55 x person and night). As we always say, an approximate figure that can vary for different obvious reasons, such as the quality of the establishment, stars, type of accommodation, etc.
#1 | 3HB Faro
Central 5-star hotel, with spectacular views of the city of Faro and the Faro estuary in the background. You can see magnificent sunsets from the attic or lounge area of the hotel.
It has two swimming pools, sauna, gym… The rooms with all the comforts and modern furniture.
Summary: Great 5-star hotel to enjoy the city of Faro. It is only 7 km from the airport.
#2 | Faro Boutique Hotel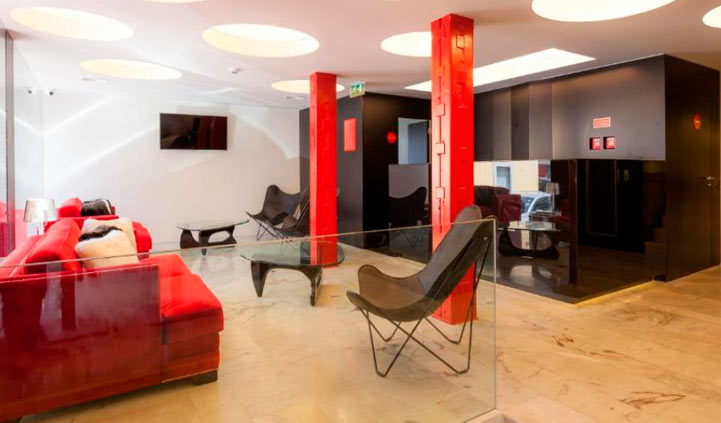 Affordable 3-star hotel in the center of Faro, just 450m from the port and 3 minutes from the historic center. A good cheap option to enjoy Faro, it is a comfortable and well-kept establishment.
The staff are very attentive and friendly.
It has a score in Booking for couples of 9 out of 10.
#3 | Roots Hotel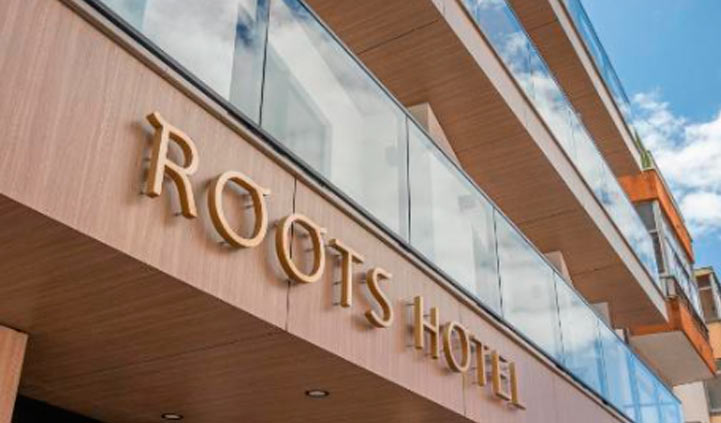 Roots hotel is an aparthotel, they are equipped with air conditioning, satellite TV, fully equipped kitchen with dining area and private bathroom with hairdryer. Some of the apartments have a patio or seating area.
Another great option with excellent value for money to stay in Faro. One of the most correct prices we have found for high season in terms of aparthotels. Press the button to see the prices.
#4 | Aqua Ria Boutique Hotel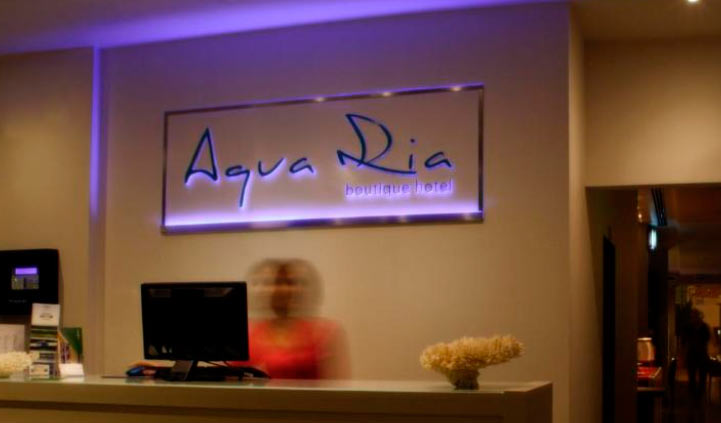 Aqua Ria Boutique Hotel offers modern and stylish accommodation in a central location on Faro's main shopping street. This hotel is only a 12-minute walk from the beach.
Aqua Ria Boutique Hotel is 300 meters from Faro Eva Bus Station and 150 meters from the Train Station. This hotel has a shuttle service to Faro International Airport, located 8 km away.
#5 | Hotel 3K Faro Aeroporto
Lastly, we added this hotel because of its location, since it is next to Faro International Airport, 650 meters to be exact. Parking is extra. In front of the hotel you will find free public parking, subject to availability.
An option to stay and catch your flight without depending on public transport or taxis.
↓ See more Faro (Portugal) hotels on the map ↓
See more hotels in other cities of the algarve
[wp_show_posts id="1953″]
hotels in monte gordo
crown plaza hotel vilamoura
hotels in alvor on beach
hotels in alvor on beach
hotels benagil portugal
hotels carvoeiro
sagres portugal hotel
hotel vila real de santo antonio
hotels in albufeira portugal
ayamonte spain hotels
hotels in olhao
ap oriental beach hotel portimao
hotels in quarteira
hotels in cabanas de tavira portugal