Reading time: [rt_reading_time] minutes.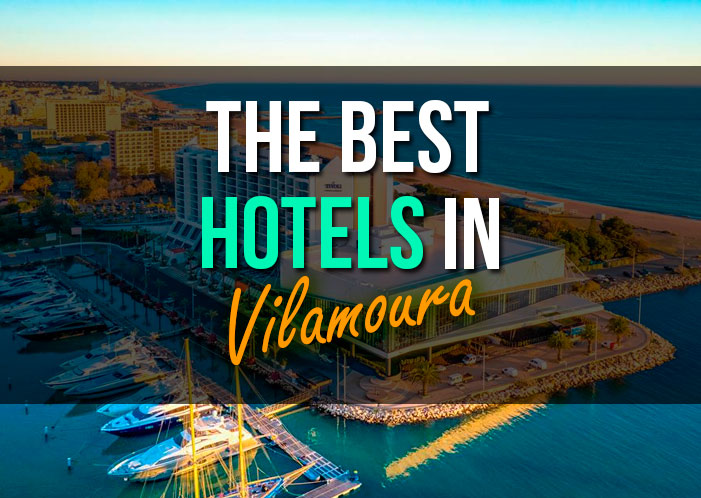 We are going to talk in this article about the best hotels in Vilamoura, according to the experience of the staff of tualgarve.com. Before showing the comparison of hotels in Vilamoura, we are going to give a brief overview of what Vilamoura is and what it offers.
Vilamoura, a modern and exclusive holiday destination, located on one of the best beaches in the Algarve. It was built in the 1980s, mainly the idea was to turn it into an elite golf destination. Today it is a tourist destination for people with medium-high purchasing power.
If you want to know more and expand information about this small city in the Algarve, we leave you the link of the Vilamoura guide that we have written.
Comparison of the best hotels in Vilamoura

To see the full comparison table, hold your smartphone horizontally.
[table "62" not found /]
Cheap hotels in Vilamoura
Vilamoura in recent years has been positioning itself and focusing its efforts on tourism with a medium-high purchasing power, therefore the hotel offer for this target is very well correct, but this does not mean that you cannot enjoy a stay in Vilamoura cheap hotels.
In fact, in the comparison that you will read below, we have added some affordable options for all budgets.
Average prices of hotels in Vilamoura in high season
As always, we have carried out a small study of the prices of hotels in Vilamoura, where we have chosen the first week of June (high season) and a double room for two adults (in most cases 1 child is also included in the rate) who want to stay in a hotel in Vilamoura.
The result of the study gives us an average per night of approximately €273. (€136 x person and night).
After this little intro, let's go with the comparison and ranking of the best hotels in Vilamoura:
#1 | Hilton Vilamoura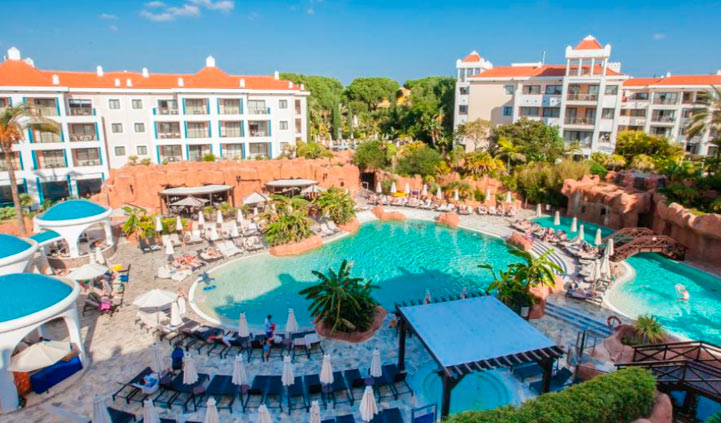 If we talk about hotels and Hilton in the same sentence, we already know more or less what awaits us. 5-star hotel, with several surrounding golf courses, swimming pools with waterfalls, quality restaurants, spas, gym, modern rooms with private terraces and balconies, gardens… Hilton quality!
In addition, the hotel has a free transport service for clients to the Vilamoura Marina, which is where Vilamoura's leisure and restaurants are structured.
By the way, it has a private beach where you also have free transportation. It has a booking score above 8.7.
#2 | Anantara Vilamoura Algarve Resort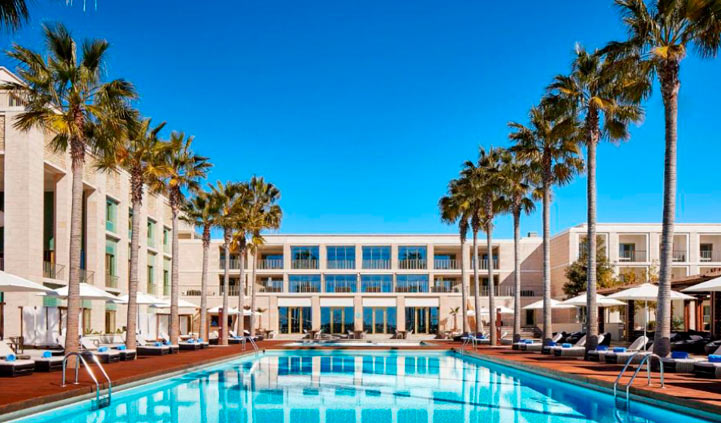 The Anantara Vilamoura, 5 stars, has an excellent location, quiet surroundings overlooking a golf course, you can breathe tranquility and rest
It has all kinds of relaxation and rest facilities, spas, heated pools, restaurants for all types of diets, bars, a kids' club, its famous palm pool that is only for adults… etc.
It has a swimming bar to enjoy cocktails and snacks while you relax in the pool. Hotel highly recommended in everything, to be a 5 star and the facilities and surroundings, the price is quite fair and worth it!
It is only 10 minutes from the Vilamoura Marina by car.
#3 | As Cascatas Golf Resort & Spa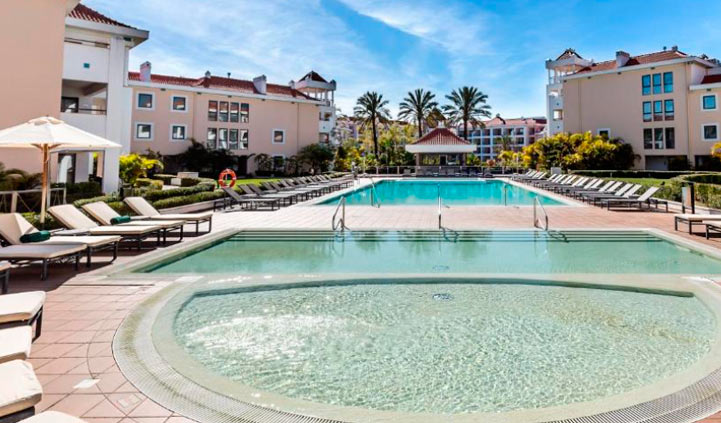 As Cascatas Vilamoura, offers suites with a balcony overlooking the spectacular gardens and the golf course. The Hotel has 6 swimming pools, no joke, 6!
All rooms at the As Cascatas Golf Resort include a fully equipped kitchen and a spacious living-dining area with a flat-screen TV.
There is a free transfer to the As Cascatas beach club, where there are sun loungers and cocktails. The free shuttle also runs to Vilamoura's marina and golf courses.
#4 | Dom Pedro Portobelo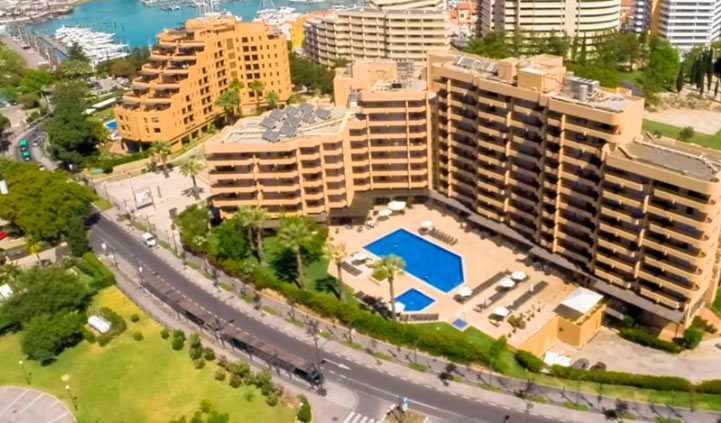 Dom Pedro Portobelo Aparthotel is located in the center of Vilamoura, just 200 meters from Vilamoura beach.
The hotel's restaurant and cocktail bar, Vilamoura, serves Portuguese cuisine. There are several restaurants, cafes and bars in the Vilamoura Marina area.
It has a poolside bar, games room and car rental service. There is free parking for customers and the reception is open 24 hours.
The hotel is located opposite the casino, a 5-minute walk from the international yacht marina.
Recommended prices
#5 | Laguna Resort - Vilamoura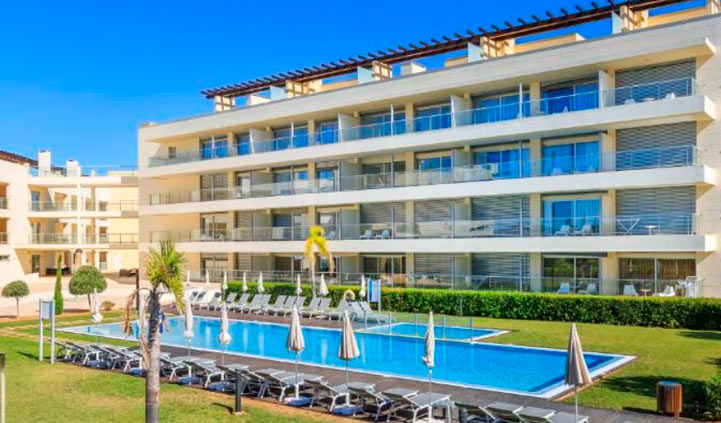 Laguna Resort is located on the famous Vilamoura golf course and offers recently renovated elegant villas and apartments with an outdoor pool.
All accommodations are independent and fully equipped and furnished. There is the possibility of deluxe apartments that have a large terrace with panoramic views of the sea, while the villas have a private garden and terrace.
As for car parks, they are garages with free electric chargers, for those who travel by electric or hybrid car in a garage with free electric chargers.
The Vilamoura marina is about 2 km away and the beach is about 3 km away. Excellent resort to spend a holiday in peace and with the best facilities, we recommend it!
#6 | Four Seasons Vilamoura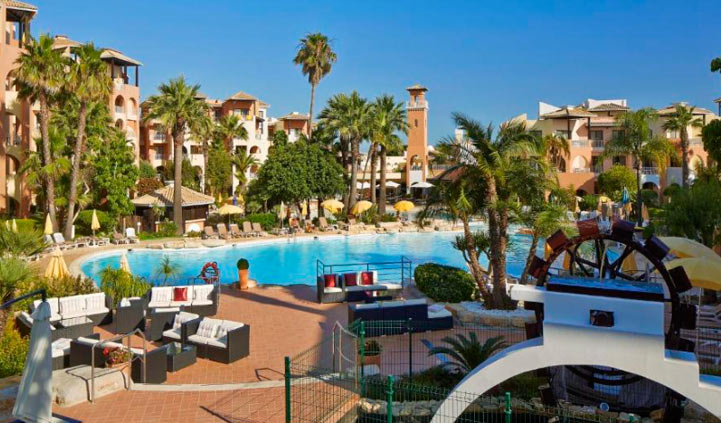 Four Seasons Vilamoura has a private entrance to the Pinhal golf course. The studios and apartments have modern décor in soft colors and have a full kitchenette. They also have a private bathroom with a bath and shower.
It has a varied offer in restaurants and types of food.
Live shows are often organized. The pool bar serves refreshing drinks. A takeaway service is offered.
Leisure facilities include a heated indoor pool, outdoor pool, whirlpool and sauna. The spa has various beauty treatments.
Another hotel or aparthotel recommended to spend an unforgettable vacation in Vilamoura.
↓ See more Vilamoura hotels on the map ↓
See more hotels in other cities of the algarve
[wp_show_posts id="1953″]
hotels in monte gordo portugal
best hotels lagos algarve
royal marina hotel olhao
alvor baia hotel portugal
benagil beach hotel
hotel carvoeiro plaza
sagres hotels
grand hotel vila real de santo antonio
hotel in albufeira
ayamonte hotels
hotels in faro portugal
portimao portugal hotels
hotels in quarteira portugal
ozadi tavira hotel